The ultimate guide to picnic foods for every occasion
Heading to the nearest park with a hamper? Read this first
Picnics. The easiest, tastiest way to celebrate the start of warmer days. All you need is some delicious grub, maybe throw in a bottle of wine, some paper cups, a blanket – and go.
We've got some incredibly tasty recipes for you, whether you're al fresco dining with your kids, your mates or that special someone.
And it's not just stonking sandwiches. Oh no. We've got some seriously impressive sharing platters and some real taste sensations too. 
Here's how to have the perfect picnic, no matter what the occasion.
The romantic rendezvous
What could be more romantic than sharing this salmon and watercress tart on a picnic blanket made for two? Not much. Except we'd also be quite tempted by these stilton-stuffed dates wrapped in pancetta – perfect warm or just as fabulous cold as a tasty nibble with your fave glass of wine.
Dessert? How about these chocolate-dipped strawberries. Just make sure you keep them in a shady spot – your date might not be so impressed with a tub of naked strawberriess and a few sad splodges of melted choc.
The al fresco family feast
An impressive-looking (but secretly easy to make) picnic loaf will be a hit with all ages. Pinwheel sandwiches, crunchy crudités with dips and muffins that pack in secret veg should also get the kids munching happily away. Try some banana and oat bites to keep their energy up for all that frisbee-chasing. 
The traditional spread
Because, sometimes, the classics really are the best. Pack in the old school favourites, like sausage rolls, pork pies and a delicious selection of sandwiches to munch in the sunshine. Or think al fresco afternoon tea with cucumber sandwiches, scones and strawberries. Then spread it all out on a tartan blanket, of course.
The budget option
Raid the fridge for a throw-it-all-together picnic that won't cost a fortune. Got leftover Sunday roast? Make some sarnies or toss it into a big salad. This chicken and new potato salad can be made with leftover roast meat and boiled spuds. You can use boiled or roasted veg in a frittata, which can be wrapped in foil and served in wedges. Or throw it all on a version of this veggie picnic pizza. It looks posh, but all you need is a base, a little veg and some torn mozzarella.
The group gathering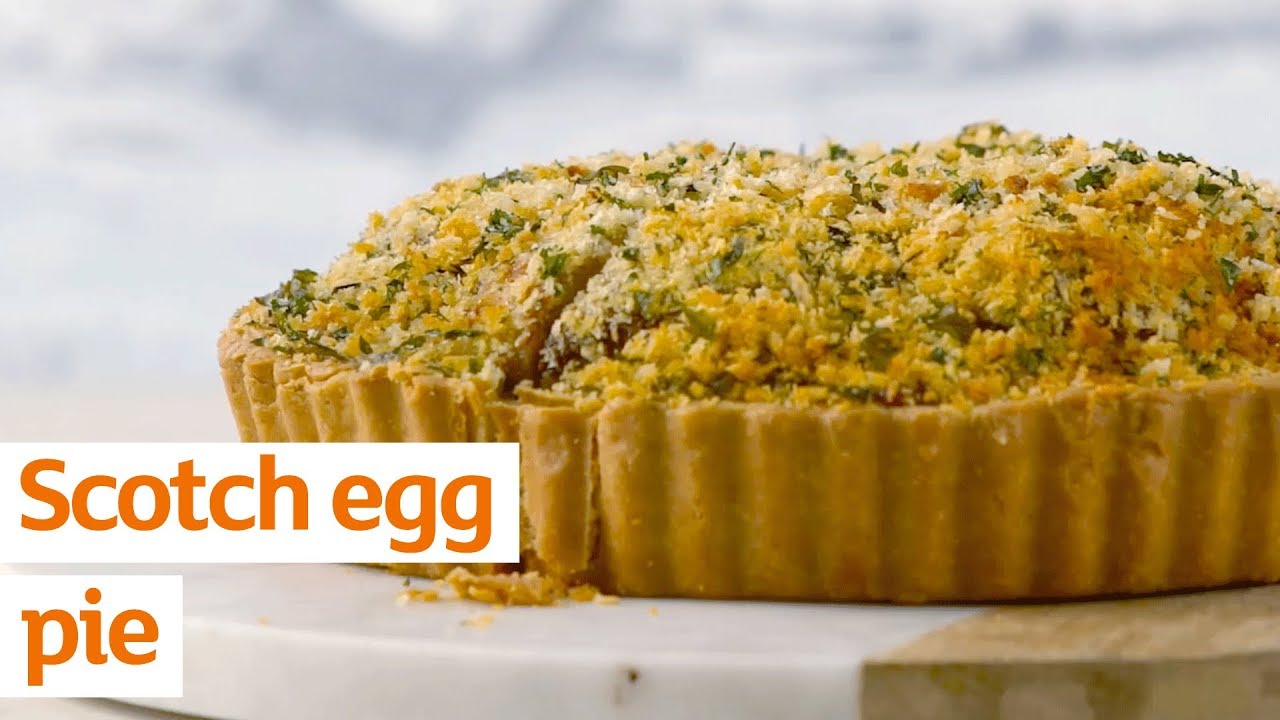 Getting all your mates together for an al fresco feast? Once you've worked out the perfect sunshine playlist and who's going to play left outfield in your game of rounders, what are you all going to eat? Think shareable and tearable, from breads to big pies that can be easily divvied up so everyone gets a piece. And make sure you bring plenty – because everyone will be scrapping over the last slice of this scotch egg pie.